~~FREE INITIAL CONSULTATION~~
~~ FREE PARKING~~
780-474-7777 
TOLL FREE  1-866-474-7777 (24 HOURS)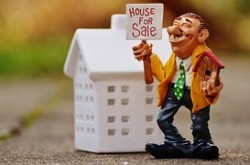 Merchant Law Group LLP guides clients through the purchase and sale of houses, condominiums, and commercial property.
Clients seek and obtain our legal expertise with respect to the purchase and sale of property. We provide legal services such as:
Communicating with banks when obtaining mortgage financing;
Interaction with municipal and provincial authorities involved in the transfer of real estate.
We are highly respected lawyers in the field of Commercial Real Estate and assist clients to navigate this increasingly complex and wide-ranging area of law. Developers, manufacturers, lenders, builders, owners and tenants of commercial and industrial properties, apartment buildings and condominium projects are among those we represent.
We are most often engaged to assist with activities such as:
Purchase and sale of all manner of commercial properties;
Financing by banks, trust companies and other institutional lenders;
Structuring of real estate loans through leasehold financing, construction loans and syndicated loans;
Leasing agreements on behalf of landlords and tenants;
Assembly and development of subdivisions;
Establishment and development of condominium projects.
Mortgage Refinancing
We help in contact Review, clean title, official ownership
For more information for both residential and commercial real estate matters please contact Merchant Law Group LLP.
Our  Team
| | | | |
| --- | --- | --- | --- |
| Graham K. Neill | Ronald E. Kampitsch | Anna Shulman | E. F. Anthony Merchant |
Contact Us
Alberta
Calgary: 403 225-7777 or Toll Free: (1-866-225-7777),  Edmonton:  780 474-7777 or Toll Free: (1 866 474-7777)
Saskatchewan
Regina: 306 359-7777 or Toll Free: (1-877-359-7777), Saskatoon: 306 653-7777 or Toll Free: (1 866 653-7777)
British Columbia
Surrey: 604 609-7777
Manitoba
Winnipeg: 204 896-7777 or Toll Free: (1-866-896-7777)
Ontario
Toronto: 416 828-7777 or Toll Free: (1-888 298-7778), St. Catherines: 289 398-7777
Québec
Montréal: 514 248-7777/514 788-7777 or Toll Free: (1 866 567-7777)
New York, USA: 845-704-7777
Elsewhere in Canada 1-888-567-7777