~~FREE INITIAL CONSULTATION~~
~~ FREE PARKING~~
Click here for more information
780-474-7777 
TOLL FREE  1-866-474-7777 (24 HOURS)
310 Kingsway Garden Mall
Edmonton, Alberta T5G 3A6
Fax:780 474 4064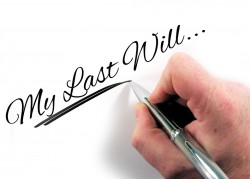 Merchant Law Group LLP assists clients to address, design, draft and execute Wills.
Will is the legal statement of a persons last wish about how to divide his/her property after death and  the property that is distributed among the individuals following the instructions in a will is known as estate. It is not mandatory to make a will but its always important to consider making one. Will just ensure that your estate go to the people you want them to have. Wills helps to determine where your property goes and to whom and who manages your estate. In a will you can pass down your collectables and family heirlooms. Will have to be formulated very sensibly and accurately to make sure that exactly what you want happens. Legal advice for Estate Planning and preparation avoids dilemmas for family and beneficiarie
It is important for some people to consider consulting a lawyer while making a will:
People who are about to get married or separating/getting divorce.
People with complex and large estates.
People ending or starting adult independent relationship.
People being pressurised by others.
A Will that is not properly documented can result in litigation issues which could be costly for family members.
We offer competitive rates for the preparation of legal Wills and we have considerable experience in Estate Litigation.
                                                 Our Team
| | | | |
| --- | --- | --- | --- |
|          Graham K. Neill              |       Ronald E. Kampitsch            |            Anna Shulman            |     E. F. Anthony  Merchant |