Paxil Pregnancy Class Action
Did Paxil Give Your Child Birth Defects?
We're fighting to get you justice.
Prescribed Paxil while pregnant? Gave birth to a child with birth defects?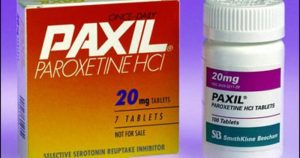 All Canadians, with the exception of British Columbia residents who faced these horrible circumstances may join this class action litigation to get justice for your baby's pain and suffering, and for your own.
You are a member of this class if you were prescribed Paxil and subsequently aborted, delivered, or miscarried children with congenital malformations. A congenital malformation is a malformation of the cardiac, digestive, face, gastrointestinal, genital, musculoskeletal, nervous, neural tube, respiratory, and urinary systems. These malformations may include conditions like spina bifida.
Many of the children harmed by this medication need round-the-clock, lifelong care. They require major surgeries. They experience pain, humiliation, shame, and suffering. The earning capacity of the mothers are almost always compromised due to a need to take care of their injured child.
A class action settlement has already occurred in British Columbia. GlaxoSmithKline settled that case for $6.2 million, but no provisions were made for all of the other women and children in Canada who were harmed by this drug. In addition, GlaxoSmithKline refused to admit any liability or wrongdoing. They continued to claim that patient safety is the "highest concern" the company has.
The baby in the representative case was born with a hole in his heart.
Paxil was prescribed for depression, but there were many other drugs and remedies that could have been chosen. And instead of helping women alleviate their depression, they cast those women into a tragedy, harming their children and destroying the lives of mothers and children alike.
GlaxoSmithKline Knew the Risks
toPaxil is a Teratogen, a substance which can cause structural malformations and decreased viability in animals and humans, including congenital malformations, spontaneous and therapeutic abortions.
Before and after GlaxoSmithKline marketed Paxil in Canada, they knew or ought to have know that Paxil was a Teratogen. Numerous studies indicated that Paxil was developmentally toxic. Nevertheless, GlaxoSmithKline continues to claim that the "scientific evidence does not establish a link." It continues to double down on the idea that it "acted appropriately."
GlaxoSmithKline received averse evet reports of congenital malformations in children born to women who took Paxil while pregnant. GlaxoSmithKline's own internal reports identified Paxil as the cause of these malformations. They ignored these reports, as well as reports published in numerous reputable medical and scientific journals.
GlaxoSmithKline failed to warn physicians. They failed to warn patients. This major corporation continued to promote Paxil for uses in patient populations for whom it had not established safety and efficacy, including pregnant women. It actively marketed the drug to pregnant women, and actively claimed that untreated depression, rather than Paxil, caused congenital malformations, and claimed that it was a safer alternative to other, safer antidepressants on the market.
They actively created videos to persuade doctors to prescribe Paxil during pregnancy. They employed medical writing agencies to create and publish academic literature in support of using Paxil for pregnancy. They launched expensive ad campaigns and used ghostwriters to flood the market with misinformation.
At no time did GlaxoSmithKline contraindicate the use of Paxil during pregnancy.
They deserve to be held accountable for the pain and suffering they have caused. People should be able to trust that pharmaceutical companies are issuing safe, well-tested products and that the prescriptions their doctors give to them will not hurt them.
A Case We Can Win
This case has already been won in the United States and British Columbia. The first case went to trial in 2009. A United States jury awarded $2.5 million to 3-year-old Lyam Kilker, born with severe heart malformations.
Now all that remains is to get justice for women and children in other Canadian provinces.
The facts of the case are barely under dispute any longer. We are optimistic that class members will be able to claim a money judgment against GlaxoSmithKline comprised of aggravated, compensatory, punitive, and statutory damages, along with interest and costs.
Why Merchant Law?
Merchant Law Group, LLP and our representative plaintiffs have been leading the way in Canada in terms of pursuing compensation against GlaxoSmithKline.
We have won dozens of high-profile class action cases, and we fight hard to get compensation for all class members who put their trust in us.
Merchant Law Group has 10 offices across Canada, and is well-known for pursuing class action lawsuits in Canada including litigation regarding Winners/HomeSense, Cellular Phone Fees, BCE Dividends, GM Gasket Manifolds, Hip Implants, Lead Paint in Toys (and similar consumer products), Maple Leaf, Celebrex/Bextra, Vioxx, Sony, Residential Schools, and various other cases.
Tony Merchant, Q.C. is known to be one of Canada's most active litigators with more than 600 reported cases in Case Law Journals, having argued thousands of cases before the Canadian and American courts, in trial and administrative courts, and the Courts of Appeal of various American and Canadian jurisdictions, the Federal Court of Canada, and the Supreme Court of Canada. Tony Merchant, Q.C., has a long history in pursuing public policy cases and is a former Member of the Legislative Assembly (MLA).
Join Our Class Action Today
Joining our contact list for the Paxil Class Action creates no financial obligation for you. Your information will be kept confidential.
If you have previously joined our contact list for the Paxil class action and your address or other contact information has changed, you may update your contact information on our list by completing the form below.
Please note, our firm's litigation is not seeking compensation for other side effects or withdrawal symptoms people may experience from taking Paxil.
If you wish to be kept informed as to the status of this case and wish to obtain compensation for the harm that has been done to you, then contact us today.
How to join the class action seeking financial compensation for the victims:
Please fill out our contact form below or call us by telephone at our law offices near you:
Montreal QC: 514.248.7777
Toronto ON: 416.828.7777
Ottawa ON: 613.563.7777
Winnipeg MB: 204.896.7777
Saskatoon SK: 306.653.7777
Regina SK: 306.359.7777
Edmonton AB: 780.474.7777
Calgary AB: 403.225.7777
Kelowna BC: 250.469.7777
Langley BC: 604.535.7777
Vancouver BC: 604.609.7777
Toll free: 1.888.567.7777
There is only a limited amount of time to join the class action. Contact us today to get justice for the harm that has been done to you.
Version française:
Paxil a-t-il donné à votre enfant des malformations congénitales?
Nous nous battons pour vous rendre justice.
Paxil prescrit pendant la grossesse? Vous avez donné naissance à un enfant avec des malformations congénitales?
Tous les Canadiens, à l'exception des résidents de la Colombie-Britannique qui ont fait face à ces circonstances horribles, peuvent se joindre à ce recours collectif pour obtenir justice pour la douleur et la souffrance de votre bébé, et pour les vôtres.
Vous êtes membre de cette classe si Paxil vous a été prescrit et que vous avez par la suite avorté, accouché ou fait une fausse couche d'enfants atteints de malformations congénitales. Une malformation congénitale est une malformation des systèmes cardiaque, digestif, facial, gastro-intestinal, génital, musculo-squelettique, nerveux, du tube neural, respiratoire et urinaire. Ces malformations peuvent inclure des conditions telles que le spina bifida.
De nombreux enfants touchés par ce médicament ont besoin de soins 24 heures sur 24 et à vie. Ils nécessitent des interventions chirurgicales majeures. Ils éprouvent de la douleur, de l'humiliation, de la honte et de la souffrance. La capacité de gain des mères est presque toujours compromise en raison de la nécessité de prendre soin de leur enfant blessé.
Un règlement de recours collectif a déjà eu lieu en Colombie-Britannique. GlaxoSmithKline a réglé cette affaire pour 6,2 millions de dollars, mais aucune disposition n'a été prise pour toutes les autres femmes et enfants au Canada qui ont été blessés par cette drogue. En outre, GlaxoSmithKline a refusé d'admettre toute responsabilité ou acte répréhensible. Ils ont continué à affirmer que la sécurité des patients est la "préoccupation la plus importante" de l'entreprise.
Le bébé dans le cas représentatif est né avec un trou dans le cœur.
Paxil a été prescrit pour la dépression, mais il y avait beaucoup d'autres médicaments et remèdes qui auraient pu être choisis. Et au lieu d'aider les femmes à soulager leur dépression, ils les ont jetées dans une tragédie, faisant du mal à leurs enfants et détruisant la vie des mères et des enfants.
GlaxoSmithKline connaissait les risques
Paxil est un tératogène, une substance qui peut provoquer des malformations structurelles et une diminution de la viabilité chez les animaux et les humains, y compris des malformations congénitales, des avortements spontanés et thérapeutiques.
Avant et après que GlaxoSmithKline ait commercialisé Paxil au Canada, ils savaient ou auraient dû savoir que Paxil était un tératogène. De nombreuses études ont indiqué que Paxil était toxique pour le développement. Néanmoins, GlaxoSmithKline continue d'affirmer que "les preuves scientifiques n'établissent pas de lien". Il continue de doubler l'idée qu'il "a agi de manière appropriée".
GlaxoSmithKline a reçu des rapports défavorables de malformations congénitales chez les enfants nés de femmes qui ont pris Paxil pendant la grossesse. Les propres rapports internes de GlaxoSmithKline ont identifié Paxil comme la cause de ces malformations. Ils ont ignoré ces rapports, ainsi que les rapports publiés dans de nombreuses revues médicales et scientifiques réputées.
GlaxoSmithKline n'a pas averti les médecins. Ils n'ont pas averti les patients. Cette grande entreprise a continué à promouvoir Paxil pour des utilisations chez des populations de patients pour lesquelles elle n'avait pas établi l'innocuité et l'efficacité, y compris les femmes enceintes. Il a activement commercialisé le médicament auprès des femmes enceintes et a activement affirmé que la dépression non traitée, plutôt que le Paxil, provoquait des malformations congénitales et a affirmé qu'il s'agissait d'une alternative plus sûre aux autres antidépresseurs plus sûrs sur le marché.
Ils ont activement créé des vidéos pour persuader les médecins de prescrire Paxil pendant la grossesse. Ils ont employé des agences de rédaction médicale pour créer et publier des publications universitaires à l'appui de l'utilisation de Paxil pour la grossesse. Ils ont lancé des campagnes publicitaires coûteuses et utilisé des écrivains fantômes pour inonder le marché de fausses informations.
A aucun moment GlaxoSmithKline n'a contre-indiqué l'utilisation de Paxil pendant la grossesse.
Ils méritent d'être tenus responsables de la douleur et de la souffrance qu'ils ont causées. Les gens devraient pouvoir être sûrs que les sociétés pharmaceutiques délivrent des produits sûrs et bien testés et que les prescriptions que leurs médecins leur donnent ne leur feront pas de mal.
Une affaire que nous pouvons gagner
Cette cause a déjà été gagnée aux États-Unis et en Colombie-Britannique. La première affaire a été jugée en 2009. Un jury américain a accordé 2,5 millions de dollars à Lyam Kilker, 3 ans, né avec de graves malformations cardiaques.
Il ne reste plus qu'à obtenir justice pour les femmes et les enfants dans les autres provinces canadiennes.
Les faits de l'affaire ne sont plus guère contestés. Nous avons bon espoir que les membres du groupe pourront réclamer un jugement pécuniaire contre GlaxoSmithKline comprenant des dommages-intérêts majorés, compensatoires, punitifs et statutaires, ainsi que des intérêts et des dépens.
Pourquoi Merchant Law ?
Merchant Law Group, LLP et nos représentants des plaignants ont ouvert la voie au Canada en matière de poursuites contre GlaxoSmithKline.
Nous avons remporté des dizaines de recours collectifs très médiatisés et nous nous battons dur pour obtenir une indemnisation pour tous les membres du groupe qui nous font confiance.
Merchant Law Group compte 10 bureaux à travers le Canada et est bien connu pour ses recours collectifs au Canada, y compris les litiges concernant Winners / HomeSense, les frais de téléphone cellulaire, les dividendes BCE, les collecteurs de joints GM, les implants de hanche, la peinture au plomb dans les jouets (et autres produits de consommation similaires). produits), Maple Leaf, Celebrex/Bextra, Vioxx, Sony, pensionnats et divers autres cas.
Tony Merchant, Q.C., est connu pour être l'un des plaideurs les plus actifs au Canada avec plus de 600 cas rapportés dans les revues de jurisprudence, ayant plaidé des milliers de cas devant les tribunaux canadiens et américains, devant les tribunaux de première instance et administratifs, et les cours d'appel de diverses juridictions américaines et canadiennes, la Cour fédérale du Canada et la Cour suprême du Canada. Tony Merchant, Q.C., a une longue histoire dans la poursuite d'affaires de politique publique et est un ancien député de l'Assemblée législative (MLA).
Rejoignez notre action collective aujourd'hui
Rejoindre notre liste de contacts pour le recours collectif Paxil ne crée aucune obligation financière pour vous. Votre information restera confidentielle.
Si vous avez déjà rejoint notre liste de contacts pour le recours collectif Paxil et que votre adresse ou d'autres informations de contact ont changé, vous pouvez mettre à jour vos informations de contact sur notre liste en remplissant le formulaire ci-dessous.
Veuillez noter que le litige de notre cabinet ne vise pas à obtenir une indemnisation pour d'autres effets secondaires ou symptômes de sevrage que les personnes peuvent ressentir en prenant Paxil.
Si vous souhaitez être tenu informé de l'état d'avancement de cette affaire et souhaitez obtenir réparation du préjudice qui vous a été causé, contactez-nous dès aujourd'hui.
Comment joindre le recours collectif demandant une compensation financière pour les victimes : Veuillez remplir notre formulaire de contact ci-dessous ou appelez-nous par téléphone à nos cabinets d'avocats près de chez vous :
Montréal QC : 514.248.7777
Toronto ON : 416.828.7777
Ottawa ON : 613.563.7777
Winnipeg MB : 204.896.7777
Saskatoon SK : 306.653.7777
Régina SK : 306.359.7777
Edmonton AB : 780.474.7777
Calgary AB : 403.225.7777
Kelowna C-B : 250.469.7777
Langley C-B : 604.535.7777
Vancouver C-B : 604.609.7777
Sans frais : 1.888.567.7777
Il n'y a qu'un temps limité pour rejoindre le recours collectif. Contactez-nous aujourd'hui pour obtenir justice pour le mal qui vous a été fait.