Roundup Class Action Canada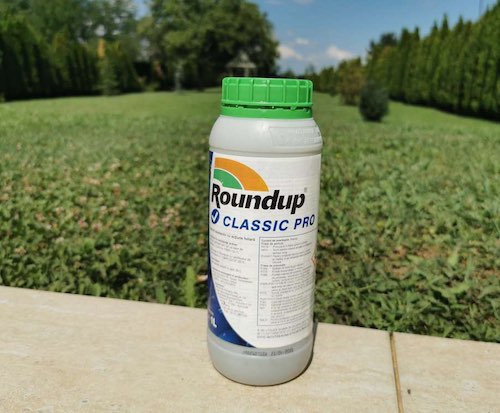 Merchant Law Group LLP is pursuing class action litigation against Bayer Canada regarding Roundup (as sold across Canada since 1976 by Bayer/Monsanto) on behalf of residents in Canada who have had: "Significant Exposure" to Roundup and then developed Non-Hodgkin's Lymphoma.
This class action seeks financial compensation for Canadian residents who have developed Non-Hodgkin's Lymphoma after Significant Exposure to Roundup.  [Please note, "Significant Exposure" has been defined within this class action litigation as using Roundup on 'more than two occasions in a 12-month period' and on more than 10 occasions in a person's lifetime.]
If you are a Canadian resident [including the estates of individuals] who developed Non-Hodgkin's Lymphoma after Significant Exposure to Roundup, and other regular users of Roundup, and you wish to be kept informed as to the status of this class action, please join our contact list for the Roundup Class Action, by completing the form below.
This litigation asserts that the active ingredient in Roundup products, glyphosate, is a human carcinogen that has been associated with Non-Hodgkin's Lymphoma. The claim alleges that the defendants knew or ought to have known that Significant Exposure to Roundup products can cause cancer; but the defendants distributed and/or sold Roundup products nonetheless and failed to warn users and the public about those cancer risks. Further, the defendants engaged in years of bad faith activities to sow confusion and doubt with the public about the state of the science on Roundup in order to preserve and grow their profits.
POUR LE SERVICE EN FRANÇAIS AU SUJET DE CE RECOURS COLLECTIF (OU D'AUTRES RECOURS POTENTIELS), S.V.P. REMPLIR LE FORMULAIRE CI-DESSOUS OU CONTACTER NOTRE BUREAU:  MONTREAL@MERCHANTLAW.COM
Non-Hodgkin's lymphoma is a rare blood cancer that starts in the body's immune system. Numerous reports have linked this cancer to glyphosate, the active ingredient in RoundUp. Numerous reports also link it to chromosomal and DNA damage in cells, as well as other types of blood-related cancers.
A review by the University of Washington found that agricultural professionals exposed to glyphosate have a 41% higher risk of contracting non-Hodgkin's lymphoma than those with low or no exposure. It is getting harder and harder for Bayer to claim that this product is "perfectly safe" and does not cause cancer. There is overwhelming proof that it does.
While Bayer continues to claim that RoundUp is safe and has always been safe, they are finally talking about pulling the product.  American NHL Roundup claims have already been resolved to the tune of $10 billion, but Canadians victims are yet to see justice.
Merchant Law Group, LLP and our representative plaintiffs have been leading the way in Canada in terms of pursuing compensation for victims of Roundup-related non-Hodgkin's Lymphoma.
Merchant Law Group LLP has 10 offices across Canada, with lawyers practising law in six provinces.  Merchant Law Group LLP is well-known for pursuing class action lawsuits in Canada including successful litigation regarding Winners/HomeSense, GM Gasket Manifolds, Maple Leaf Foods, Celebrex/Bextra, Vioxx, Sony, Residential Schools and various other consumer protection cases.  Our dedicated team of more than 30 litigation lawyers includes Tony Merchant QC, who is known as one of Canada's most active litigators with more than 850 reported cases in leading Caselaw Journals, having argued thousands of cases before Superior Courts, the Courts of Appeal, the Federal Court of Canada, and the Supreme Court of Canada.  Tony Merchant QC has a long history in pursuing public policy cases and is a former Member of the Legislative Assembly (M.L.A.)
IF YOU WISH TO JOIN THE CONTACT LIST REGARDING THIS CLASS ACTION, PLEASE COMPLETE THE BELOW FORM. (Please note, providing your contact information creates no lawyer-client relationship or financial obligation. You are not charged any fee or cost for joining the contact list for this class action.)
Recours Collectif Round-Up
Version française:
Le lymphome non hodgkinien est un cancer du sang rare qui prend naissance dans le système immunitaire de l'organisme. De nombreux rapports ont établi un lien entre ce cancer et le glyphosate, l'ingrédient actif du RoundUp.
POUR LE SERVICE EN FRANCAIS AU SUJET DE CE RECOURS COLLECTIF AU SUJET DE ROUNDUP, S.V.P. REMPLIR LE FORMULAIRE CI-DESSOUS OU CONTACTER NOTRE BUREAU DE MONTREAL: MONTREAL@MERCHANTLAW.COM