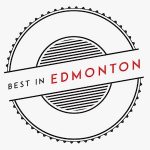 Buying or selling a home in Edmonton, Alberta? You're going to need a real estate attorney.
It's not just about the purchase agreement. It's about due diligence, meeting bank requirements for buying and selling homes, and smoothing out issues and disputes that might crop up during the home purchase process.
We're here to protect you and to guide you at every step of the way.
Do I really need a real estate attorney?
Yes.
If you are a buyer, the first question your realtor or lender is likely to ask is: who is your real estate lawyer? Retaining an attorney shows that you're serious. It reassures sellers who know deals fall apart when lawyers aren't involved in the process early enough.
If you are a seller, then getting an attorney can ensure that the sales process runs smoothly. Retaining a real estate attorney limits the amount of damage and delays that buyers or potential buyers can cause. We also can help you negotiate the best deal for your home sale.
You should involve a real estate attorney as soon as you know there is a serious chance that you are going to buy or sell your residence. You do not have to wait until it's time to put together a purchase contract.
What does a residential real estate attorney do?
Your real estate attorney will tackle a variety of tasks meant to ensure you don't face any unpleasant surprises. For example, our team makes sure your property title gets transferred correctly. We check into municipal taxes and ensure they're up to date and that no liens exist on your home. We make sure that all fees are current.
We help you negotiate your real estate purchase or sale, ensuring you get the best possible terms. We also prepare all of the documentation and paperwork required to close the sale.
If you have any questions about the purchase or sale of a piece of property, we're here to answer them and guide you.
While we're here to help you prevent the possibility of real estate litigation, we're also experts in helping you pursue a suit or defend yourself against one in court. In the rare event that something goes wrong, working with an Alberta real estate attorney can help you bring your dispute to its best possible conclusion.
Why choose the real estate property lawyers at Merchant Law?
Many of our attorneys have decades of experience in real estate law. We have local specialists right here in Edmonton, but are one of Canada's largest and most experienced law firms.
Our attorneys are savvy negotiators and tough litigators with a long track record of success. We are passionate about protecting our client's best interests. To get started, call (780) 474-7777 to schedule a consultation today.